Saat pertama melihat G705, langsung terpikat deh dengan kecanggihannya.
Tampilan design yang menawan dan dipadu dengan ukuran yang sangat ringkas, dengan fitur yang cukup menawan merupakan daya tarik yang sangat besar pada Gadget ini. Warna yang tersedia adalah Silky Gold dan Majesty Black

Detail ukuran:
95 x 47 x14,3 mm (dalam kondisi tertutup)

120 x 47 x 14,3 mm (dalam kondisi terbuka)

dan berat 98 gram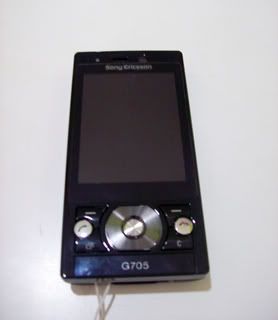 Jaringan UMTS HSDPA 2100 GSM EDGE 850/900/1800/1900
Layar TFT 262K color, 240x320 pxl
Bahan yang digunakan pun cukup menawan, dengan perpaduan ABS dan plat pada body, dengan finishing bagian belakang adalah black rubber touch / hitam pekat dengan efek karet (cukup mudah untuk dipegang/ tidak licin). Dan bagian depan warna hitam kilap, malah cenderung seperti cermin pada bagian kaca. Tetapi tidak membuat silau kalau di pakai di bawah sinar matahari.
Bagian samping kiri di lengkapi dengan tempat (port) pengisian daya dan menjadi satu untuk kabel data-nya.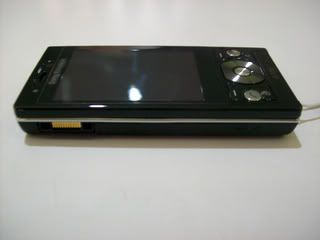 Sedangkan di bagian kanan body, bagian atas adalah tombol + dan – yang berfungsi sebagai tombol besar/kecil volume atau tombol zoom pada kamera.
Pada bagian bawah dilengkapi dengan tombol casing lock untuk mengunci casing sehingga tidak mudah lepas saat pemakaian (lihat lingkaran merah). Dan ada pula tempat pemasangan Strap.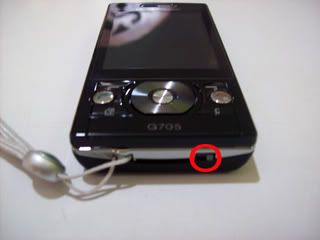 Untuk bagian depan atas, ada kamera untuk panggilan Video (lingkaran biru) berguna banget yang suka Video Call, dilengkapi juga dengan sensor cahaya (lingkaran hijau) yang berfungsi untuk mengetahui cahaya sekitar gadget dan akan menyesuaikan brightnes dan contras pada layar Gadget.
Dibagian atas ada sebuah tombol kecil berwarna silver, yang digunakan untuk tombol Play dan Pause (lingkaran merah) sewaktu mendengarkan musik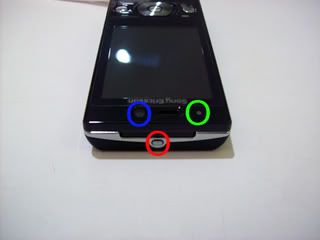 Pada bagian belakang dilengkapi Kamera
3,2Mpxl
, dengan lampu flash dan lampu indicator (lingkaran merah). Dibagian bawah bagian belakang di dekat logo SE terdapat lingkaran-lingkaran yang berfungsi untuk speaker eksternal (lingkaran biru).
Batterai yang dipasangkan dengan G705 adalah
BST33.
bisa bertahan dalam 2 hari pemakaian normal. Termasuk ada juga Charger Sony Ericsson (tidak nampak dalam foto)
Dengan memory
120MB
internal dan eksternal
M2 1GB
udah termasuk dalam paket pembelian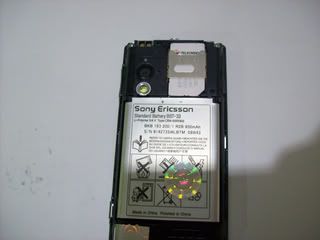 Didalam paket pembelian juga sudah ada Kabel data dan Handsfree HPM-64, juga ada CD PC Suite Sony ericsson.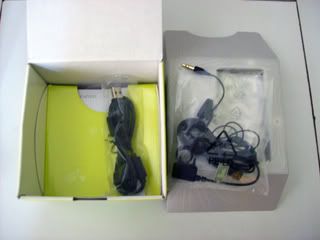 Fitur-fitur yang udah dilengkapi dalam G705 akan saya bahas semampu saya.
Fitur Accelerometer sampai saat ini saya temui di dalam gadget ini adalah auto rotate dalam melihat gambar/video, Aplikasi Walk Mate, browsing web, Flash Theme.
Dalam melihat Foto posisi Potrait jika kita balikkan kamera 90 derajat ke kiri maka foto tersebut akan mengikuti gerakan tangan kita sehingga menjadi Landscape.
Potrait - Landscape auto rotate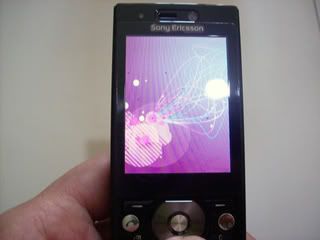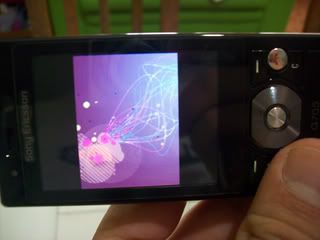 Yang cukup menarik juga adalah sewaktu browsing di web, serasa lebih lega dengan posisi di buat landscape, sayangnya tangan jadi agak bingung jika harus ikut mengetik di keypad dalam kondisi browsing landscape (kan keypad ikut terputar 90derajat.)
Beberapa flash theme yang saya masukkan ke dalam G705 bisa tampil maksimal (misalnya eclipse theme, walkman shake theme). Wallpaper bias mengikuti kemana gerakan tangan kita, termasuk kemiringan sudutnya.
Aplikasi lainnya yang sangat menarik dengan fitur Accelerometer adalah Walk Mate, aplikasi ini bias menghitung langkah kita jika di aktifkan dan dimasukkan ke dalam kantong celana kita. Setiap langkah yang kita lakukan akan di total dalam tiap harinya dari senin hingga minggu.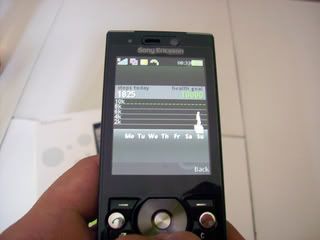 Beberapa aplikasi keren udah ditanam didalam, mulai dari Youtube hingga A-GPS.
Untuk perangkat Navigasi di dalam G705 cukup mumpuni, benar-benar seperti menggunakan alat GPS portable layaknya. Dilengkapi dengan software Wayfinder 7 untuk memberi arah dan peta GPS-nya serta GPS Reciever sudah tertanam di G705.
G705 yang saya coba dengan Route Pasuruan ke Malang (Jawa Timur)cukup lancar, signal GPS satellite cukup penuh. Hanya terputus dua kali dengan lama delaynya 5 detik. Mungkin juga karena cuaca hujan yah...
Sewaktu kita menggunakan GPS, maka posisi layar akan dalam posisi standby. Secara tidak langsung mengambil daya batterei. Jangan lupa bawa charger di dalam mobil, jika sewaktu waktu G705 kehabisan daya.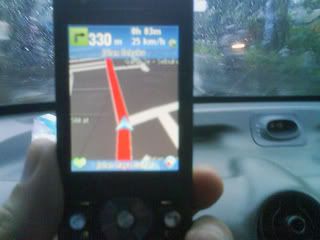 Sudah dilengkapi dengan
Voice Command
,
Re-Route
, bisa kita set tujuan kita, dan juga dilengkapi dengan cuaca tiap-tiap daerah (ini memerlukan koneksi internet/GPRS atau 3G).
Untuk fitur kamera-nya sudah cukup bagus. Dengan beberapa kelengkapannya antara lain:
- Shoot Mode : Normal, Panorama, Frames, Burst
- Picture size dari VGA sampai 3mpx
- Night Mode
- Light
- Self Timer
- White balance
- Effect : balck&white, negative, sepia
minus : anti shake, auto detection face, anti red eye , etc
nih hasil shoot-nya :
Indoor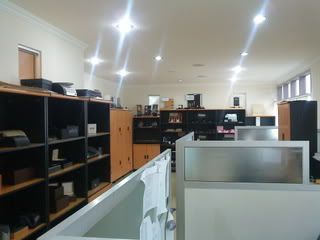 indoor minim cahaya
tanpa flash di bawah kolong meja
dengan flash dibawah kolong meja
hasil foto tabloid pulsa dengan G705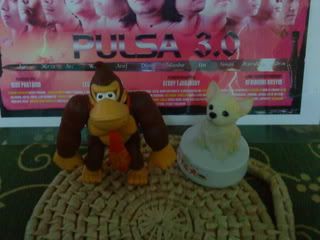 Outdoor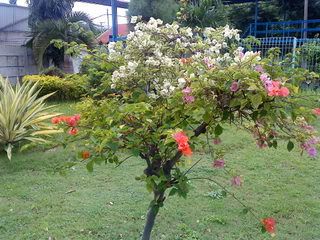 untuk fasilitas tambahan pada kamera udah ada GEOTAGING yang fungsinya untuk menandai koordinat foto kita pada GPS. Cukup keren kan, jadi setiap kita foto object bisa di upload ke dalam Map GPS kita. Dan kemudian muncul dalam peta GPS foto2 tersebut dalam titik lokasi yg kita ambil.
Fitur lainnya adalah
WIFI 802.11b, DLNA, A2DP, IM, e-mail, push e-mail
.
Kesimpulan:
Secara keseluruhan G705 cukup memuaskan, apalagi untuk yang senang berpergian… bisa nggak kesasar. Sampai di tempat tujuan bisa foto-foto dengan 3,2 Mpxl. Bisa putar musik atau nonton video di youtube. Gak rugi deh beli G705, yang saat ini harga di pasaran berkisar di Rp. 3.250.000. Sudah sanggup menyaingi seri G900 dengan harga dan fitur seperti ini.
kekurangan hanya pada beberapa fitur pelengkap saja.
Semoga bemanfaat
review diambil dari sini
all credits to the creator.